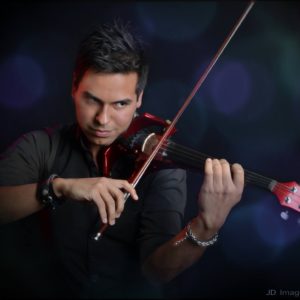 "Before I started studying with Heather, I had some position hesitations, intonation issues, and really being able to draw the sound from my instrument. Since working with her, I've noticed more confidence in my playing and shifting. More accuracy and ease with my playing. My intonation and all around playing has really been enhanced into something I wouldn't have been able to do on my own. I've learned so much already in just four lessons! I knew she was the perfect teacher for me through her amazing YouTube videos and what I was able to gain from them! She really knows how to get one to enhance their skills and make them a better player! I couldn't be happier!! I'm so inspired and driven to be a better player now!"

Emilio Arredondo, violinist
Houston, Texas
USA
"Taking lessons with Heather has been a life-changing experience for me on my violin journey. She is a phenomenal violinist and teacher. In my first session with her she immediately knew what we needed to work on to reach my goals as a violinist. She takes my goals very seriously, which is what I like about her. She knew I had been playing the violin for many years, but noticed there were some things that I needed to relearn and there were some holes in my education on the violin.

One thing that I had difficulties with for many years was my double-jointed pinky inthe left and right hand. Being double-jointed in those fingers affected my bow hold and intonation. Working with Heather I started to see an improvement in my pinky finger in as little as one week.
One technique that I was not taught was spiccato. I was so happy to learn this technique. It was a new and fun experience. Again in a short amount of time I started to see improvements in my spiccato.
Prior to taking lessons with Heather I did not like to practice. I felt disconnected from the instrument, had no practice routine, and no idea how to practice, which made practicing very frustrating. Now I look forward to practicing, have a practice routine and absolutely have to do it.
It is very therapeutic. Heather's methods of teaching are unlike any other violin teacher's methods. She teaches difficult techniques in a fun and relaxing way.
It is because of her that I am a holistic violinist. I was inspired by the way she taught and dealt with her students on a mental, physical, spiritual, and emotional way.
Being her student has allowed me to connect with the violin on a whole new level mentally, spiritually, emotionally, and physically. It has become part of me as if I am one with the instrument. I am truly thankful and grateful for her and SO happy that we met.
Every person from newbie to advanced levels on the violin should take lessons with Heather. You will only grow with her on your violin journey!
For violin teachers I highly recommend watching her videos on Youtube and become a member of her very own online Classical Violin Academy. Your violin students will progress quickly and will love the violin!"
Shelby Ricks, violinist
Newington, Connecticut
USA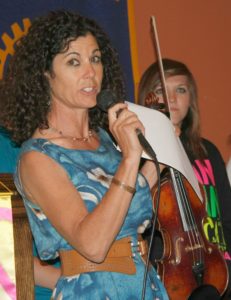 "Heather Broadbent is an answer to a great wish of mine: a passion to play violin effectively. Since a teacher was not available, I developed a practice routine for myself, yet moved forward slowly. After a cry for help on LinkedIn, Heather was recommended to me by one of her Skype students; he said that he highly recommended her and that she had it all figured out. Indeed, he was correct.

Right from the start she took charge in a supportive, friendly but businesslike, no-nonsense approach to giving me feedback on the violin. She is an insightful teacher that works on multiple levels; for example, for the nut and bolts of violin technique, she assigns very effective exercises; for the reflective level she suggests ways of recording, writing and videoing yourself in order to be present; and, for the philological level, she gives of exercises to over come stage fright.
For me, Heather is like the Jillian Michaels (work-out guru) for violin, in that, you follow her program and it is a short cut to being an effective player. I have been studying with Heather now since January and my improvement is noticeable not only to myself but to the outside also. During the last gig I played, a lady commented, saying my violin filled the room soulful beauty. I received the compliment with a smile remembering all the feedback from Heather and practicing she inspired me to do. If you are serious about improving, I highly recommend Heather."
Darcie Khunakayev, Violinist
Mammoth, California
USA
"I played music as a pro all over the US for 54 years.  I play Guitar, Bass, Keyboard, Drums, Vocalist and Trombone. I started teaching myself violin at 64 years old. I was not getting the results I wanted.  About 4 months ago, I found Heather Broadbent through You Tube.  I started taking lessons from her and the results have been amazing.  I am 67, now and have learned more on the violin with her as my teacher, than I did the three years I was trying to teach myself.  I thought with my music history I could teach myself in no time, "WRONG".

Heather's teaching method is over the top.  She said I am about a year and a half ahead of where I should be!  Thank you Heather Broadbent!  I highly recommend her as a violin teacher. Just go to you tube and watch one of her concerts.  You will be amazed. "

Greg Stephens, musician
Tennessee, USA
"Life, music and ideas, these are the wonderful materials, with which Heather Broadbent weaves her holistic violin education program.  Her love of music, deeply rooted in many years of performance, seeps into each person who is willing to drink from her wellspring of musical knowledge, and learn about how music mimics life.  Much as life lessons teach us our personal rewards are derived from our investments of time, so Heather encourages her students, that their musical calling is enhanced by their time spent, embracing music and growing spiritually!

Being a disabled Vietnam Veteran, then coming to the violin after years of battling the self doubt created by overcoming physical disability, I found encouragement at the door of Heather's academy.  I was no longer alone on a "stormy sea" of discouragement, Heather optimism caught hold and anchored me in the calm harbor of dedication to learning.

Heather is no stranger to physical adversity, and this has affected her approach to teaching.  Her program is designed to assist each student, to learn at a pace best suited for their personal needs.  Young or old musicians can flourish under her guidance!

She has my enduring thanks, and has blessed me by sharing her love and respect of life.  Heather, thank you so much."

Jim Clawson
Oklahoma, USA
"Heather Broadbent taught me how to play violin for ten wonderful years. She shaped me into a great violinist technically, guided me to appreciate music in general, and most importantly, taught me disciplinary skills that made me into the young adult that I am today. I am indeed forever grateful."

Arielle Exner
Wisconsin, USA
"Heather has taught my daughter, Laura Barron, for the last seven years.  She is a wonderful teacher. Her lessons are very thorough and detailed.  Her positive approach to lessons is refreshing!  Heather's students are always well prepared for their performances."

Shona Barron, Laura's mom
Wisconin, USA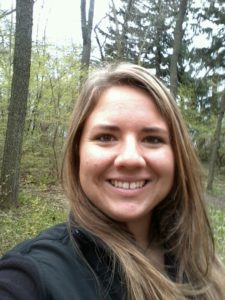 "Heather was my violin instructor in high school. She pushed me out of my comfort zone and made me a better musician for it. Heather is a patient teacher and she brings your knowledge and skill to another level. I wouldn't be able to play with such confidence if it wasn't for Heather."

Rachel Guthrie
Wisconsin, USA
"Heather was an exceptional teacher. For 7 years, she taught me so much more than I thought she would. Not only did she encourage me and challenge me at the right times as a violinist, but also as a person. She helped build my confidence through playing the violin. Heather's skill always inspired me to do more; she was always so passionate with any kind of musical piece she would play. I was very grateful and lucky to have her as a teacher!"

Virginia Fawcett
Wisconsin, USA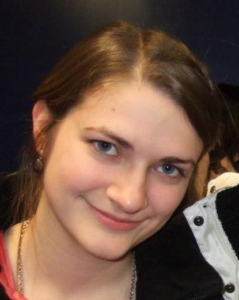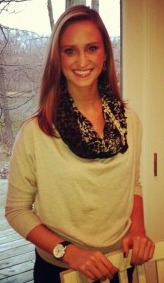 "I was lucky enough to study violin with Heather from 2003 to 2006, most of my high school career. I look back on those years fondly. Heather taught me that musical talent is a gift, and that there is such beauty in sharing this gift with others. By organizing performances at local homes for elderly patients and at churches, Heather allowed myself and others to give back through sharing music."

Kathleen Korndoerfer
Wisconsin, USA